What is timetable workflow?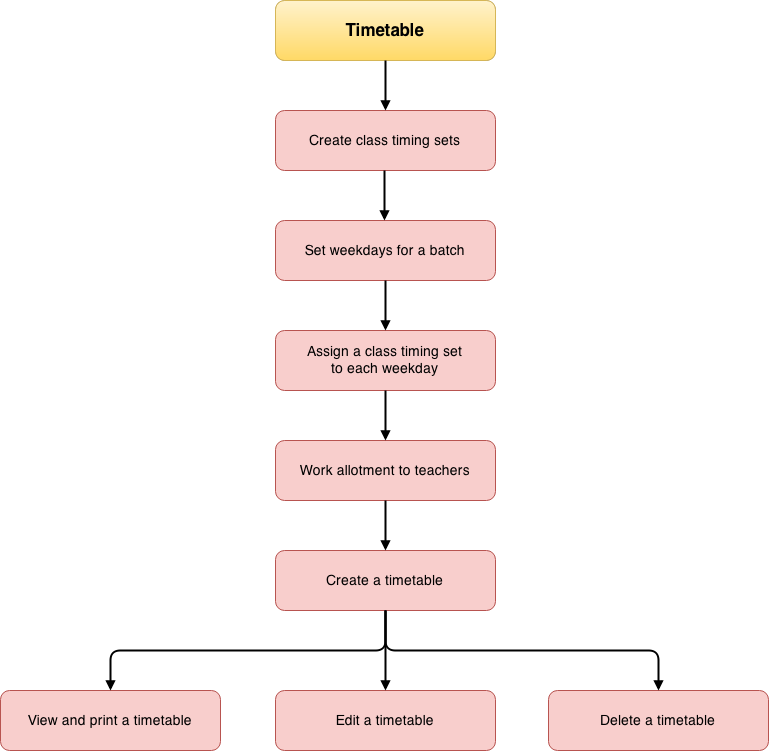 Related Articles

Employee Workflow

The following workflow is for employees with no assigned privileges. .

Timetable Swap/Cancel Notifications

If you change or cancel a particular period in a timetable for a day, then student, parent and teachers will get the notifications. So, they will get the notifications through Fedena Internal messages, SMS and Email.

Timetable

https://www.youtube.com/watch?v=2O1wzDn3_Og

How can students view their timetable?

Students can view their timetables from their user profile. Once they login, students can view their timetables from the Timetable module (module access icon > Academics > Timetable > Select a timetable). They can print the timetable as a PDF file ...