To access all the articles and guides on our
Service Desk
(or
Knowledge Base
), you will need to
Sign Up
from the top right corner of the home page and create an account:

Input your preferred name and email address (preferably not a personal email account) and submit the request:

Upon submission, your information will be reviewed and validated by one of our agents and you should expect to receive an email from us with a link to set up a password
: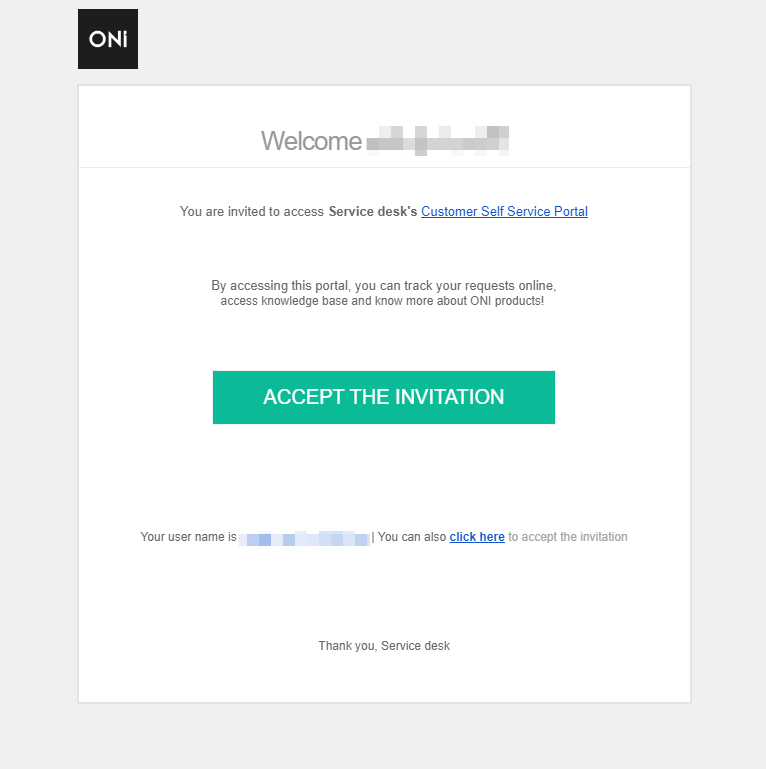 Sometimes, the Zoho domain "onidesk.zohodesk.eu"
can be blocked by the spam filter of your email policy. If you do not receive the registration link within 24 hours, please check your spam folder before getting in touch with us. Note that you can submit a
Ticket
without having an account, however, you will only be able to track the history of all the tickets that you have submitted with an account.

If you have trouble login into the service desk, a possible solution can be found
here
.
To search for an article, you can type in a keyword in the Search Bar: