When you import orders into One Stop Order Processing the invoices and main screen will show the product titles from the order details.
If you have previously imported your products into One Stop Order Processing and want to use the Products' titles (which may be different from the order product titles) you should use the following approach:
To change Invoice
Select the Printing Fields tab in Options and select the [%INVOICE_ORDER_LINES%] macro
The main details screen will show the Order Title column, you can change this to show the Product Title. To do this customize the current view and follow the steps below: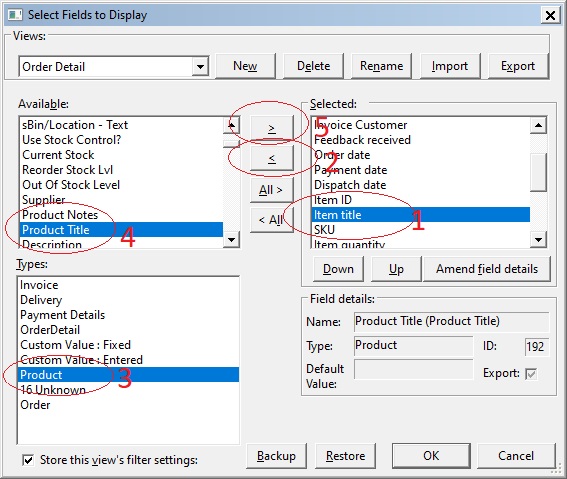 1
Select the field to replace, Item title
2
Click on the < button to remove the field.
3
Select the Product, Type.
4
Select the Product Title field
5
Click on the > button to add the field to the view