This feature is available in Professional , Premium versions of One Stop Order Processing

If you use Parcel Force you can use One Stop Order Processing to transfer the customer address details. To do this use the following procedure:

1 You should make sure that the Parcelforce view has been installed into One Stop Order Processing.


If the view is not available you should import the view from the C:\OSOP\Main folder in the ParcelForce.mev file.
2 Most of the values in the view are taken up by order details e.g. delivery address etc, however some values you will either need to be set up either manually or by using rules.
3 To export orders into Parcelforce tick the relevant orders and select the Parcelforce view for export.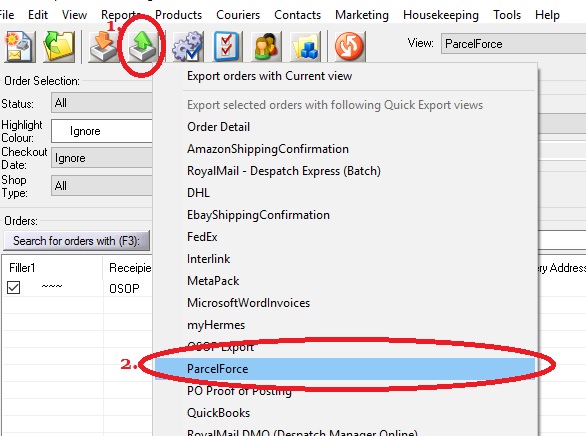 4 You will now have a file on your PC in the C:\Loader folder called Orders


5 You can now import this file into Parcelforce