This guide will show you how to login or sign up to a support account with One Stop Order Processing.
Click here
to find out why it is beneficial to have a support account.
Sign up for an account:
1. Click the Sign up in the top right hand corner of this page.

2. Enter your details and fill in the Captcha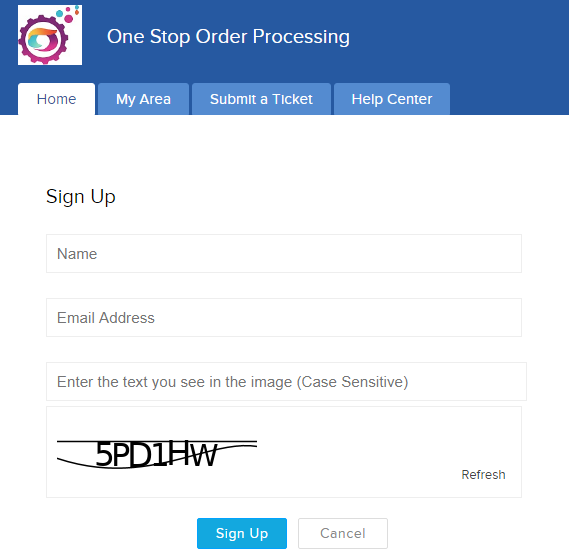 3. You will then be sent an invitation to create your password
Sign in to your support account
1. Click the Sign button

2. Enter your Username and Password

3. Choose 'My Area' to access any of your tickets or adjust any information on your profile.