This guide will show you how to archive individual or groups of orders and how to setup an automatic archive of specific orders.

Creating your Archive site

Before you archive orders you will need to create a location to move your orders to, this means that you can easily access them at a later date. We recommend that you treat your archive sites like folders to avoid the database of those sites running very slowly. For example you can change each archive site each quarter / year.

1. Follow the menu option Site -> New

2. Name your site e.g Archive 2019


Archiving individual or groups of orders

1. Tick the orders that you would like to archive

2. Follow the menu option,

Housekeeping -> Archive orders -> Archive Now


3. Choose your Archive site

4. Choose the option 'Move x Orders '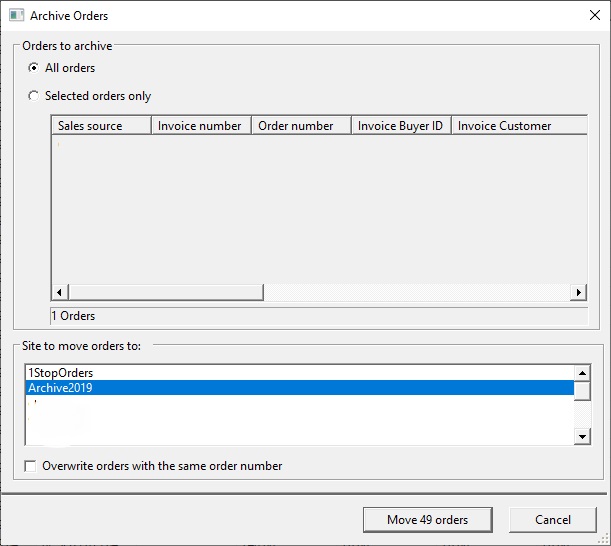 Automatically archiving a group of orders

1. Follow the menu option,
Housekeeping -> Archive orders -> Auto Archive Options


2. a) Choose how often you would like orders archived

b) Choose which orders to archive

c) Choose your archive site