How can I monitor my music usage and the revenue generated?
Once your statistics are in after 6-9 months from the time your music is live you will be able to view your statistics from your distribution platform after your first report. There is no real-time reporting.

In order to view your statistics you will need to do the following:

Login to the distribution platform:




Click the "Statistics" tab.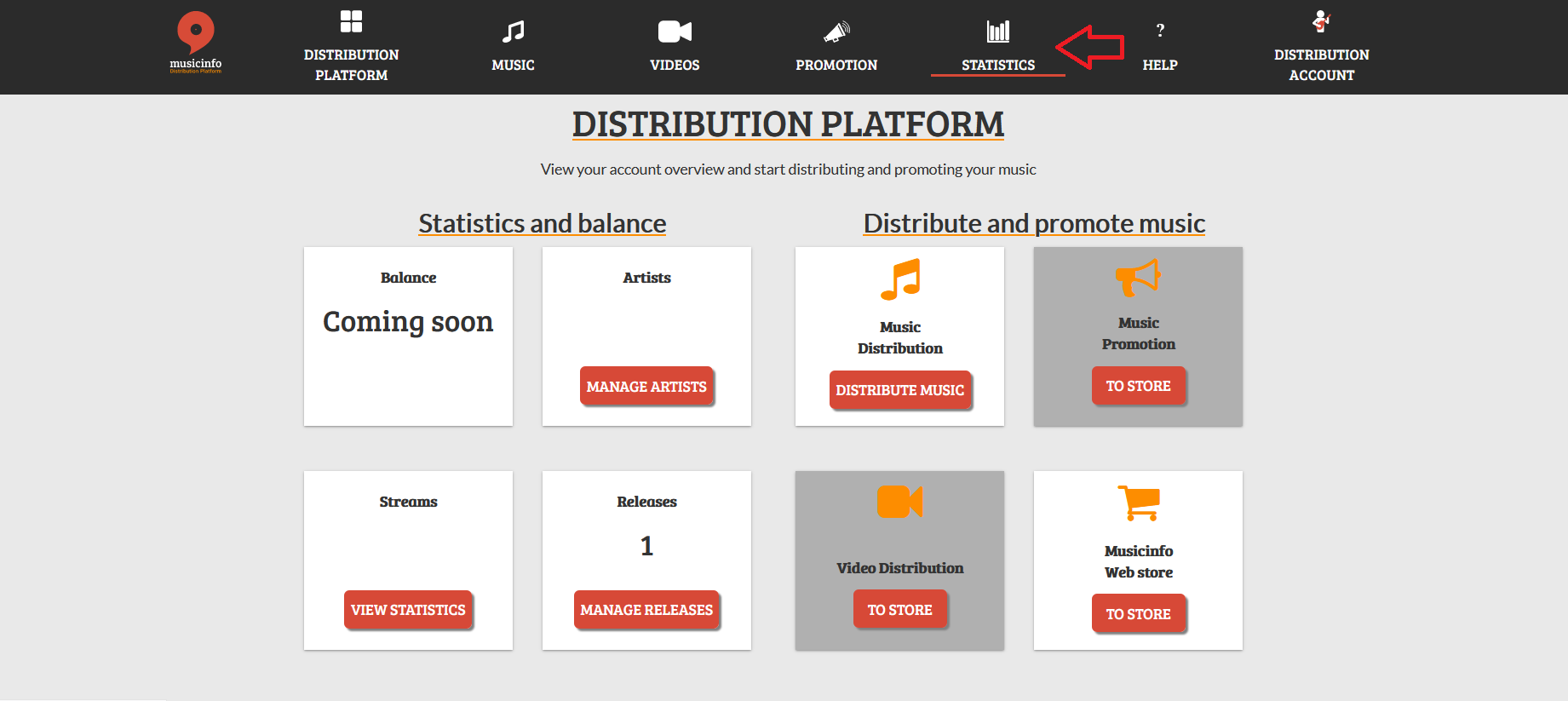 3. Download the PDF of your statistics.

If you do not see any statistics, please email our statistics team at Statistics@musicinfo.io for more information.

Related Articles

How often will my royalties appear in my account?

Royalties will appear in your account after your first report and when your music has accumulated streams. Reports are calculated 4 times a year, every 3 months. At the end of every 3 month quarter data is collected and sorted which can take 6 ...

How much money can I expect to make in my first set of royalties/statistics?

You can expect to make as much from the Chinese services as anywhere else. It depends on the popularity of your music, on which service your service was streamed and by the type of listener, a subscribing user or a non-subscribing user. You still get ...

When will I be able to access my listener statistics and collect my royalties?

Once your music has been successfully uploaded to our platform, we will review the content then send it to the Chinese streaming and media services. It takes 5-6 weeks for your music to go live in China The statistics are calculated on a quarterly ...

How do I withdraw my earned royalties?

You would withdraw your royalties with an invoice from your PayPal account. Please send a message to statistics@musicinfo.io and we will send you the invoicing instructions. You can see the instructions here but you would still need to send an email ...

How are royalties calculated?

As each DSP has their own method for calculating payment per stream, we can only guarantee that the payment will meet the Chinese industry standard. Musicinfo pays you 100% of all royalties received from the DSP's.