It is possible you (or someone else) have configured Synfig to start with language other than your native one. In some rare cases this also happens for first start Synfig on OSX, when locale is not detected correctly.

The simplest way would be to use "Edit" -> "Preferences" command from menu...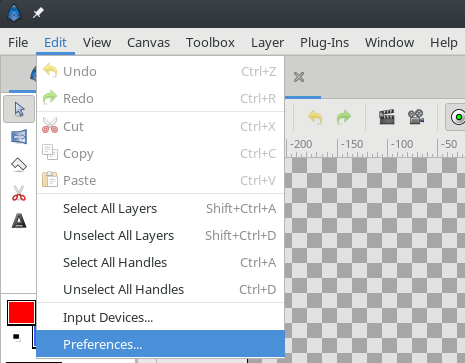 ...and choose "Language" from dropdown menu of the opened window.


But the obvious problem here is that "Edit" and "Preferences" words in your menu will be in different language, so it might be tricky to find them.

So, if you have trouble configuring language through UI, then do the following:

1. Make sure Synfig is closed.

2. Open Synfig's configuration directory. It's location varies depending on your OS:

Windows: "Synfig"in your home directory

Linux: ".config/synfig" in your home directory (you maight need to enable display of hidden files in your filemanager)

OSX: "Library/Synfig" in your home directory

3. In the configuration directory you will see a file called "language". Open it in any text editor.

4. Erase its content and put an "en" word there (without quotes).

5. Save and close the file.

Now you can start Synfig and its interface will be in English. After that you can use "Edit" - "Preferences" command to change language to your desired one.