How to delete the account in Jusnote
The system administrator can close (cancel) the account in Jusnote at any time by going to the Settings > Account and tapping on the Close the account button in the upper right corner.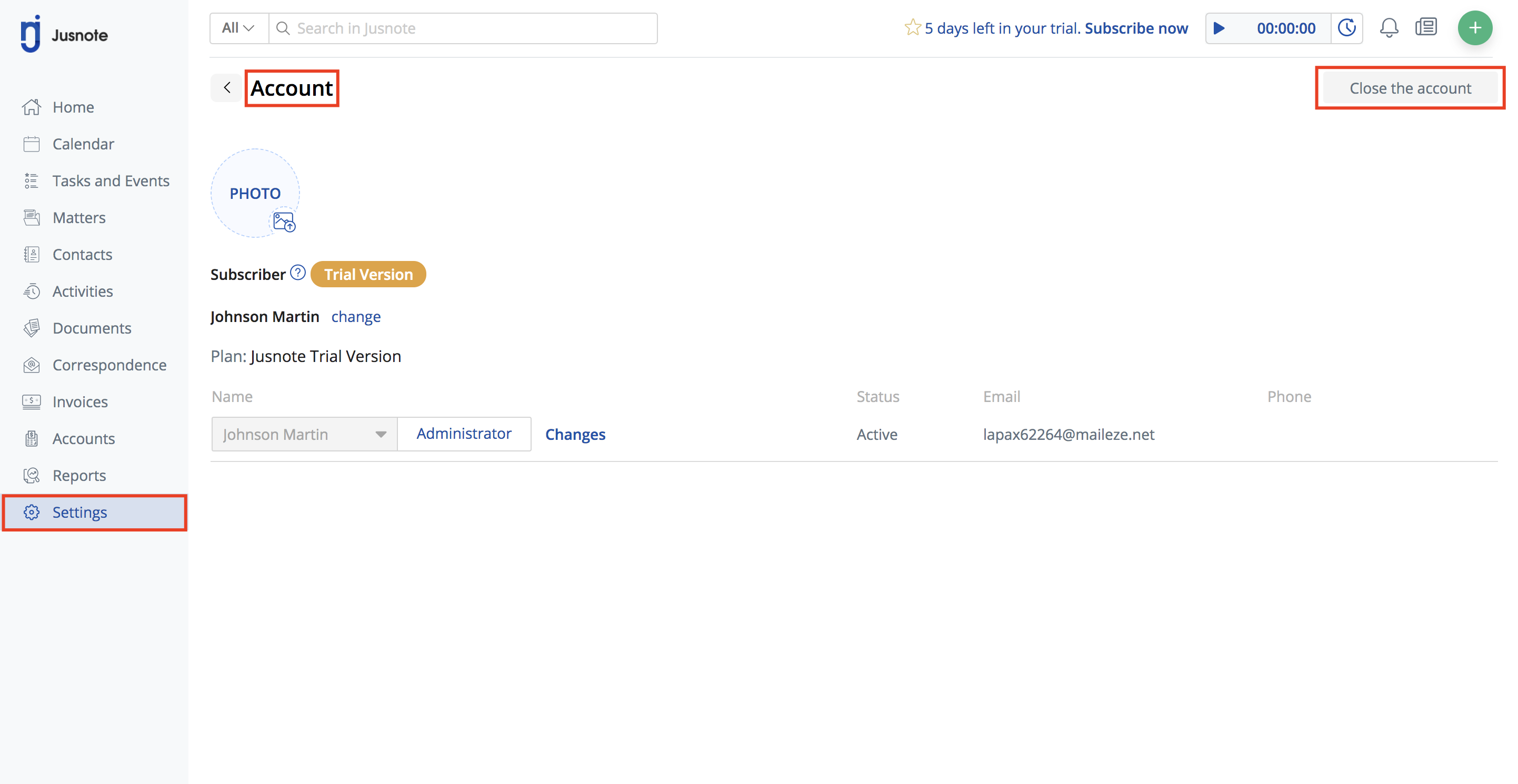 During the closing of the account, the administrator needs to confirm the action and choose/write the reason why he is closing the account. This feedback is used to improve the system and the product. Please note: the closing of the account means that all your data will be deleted forever.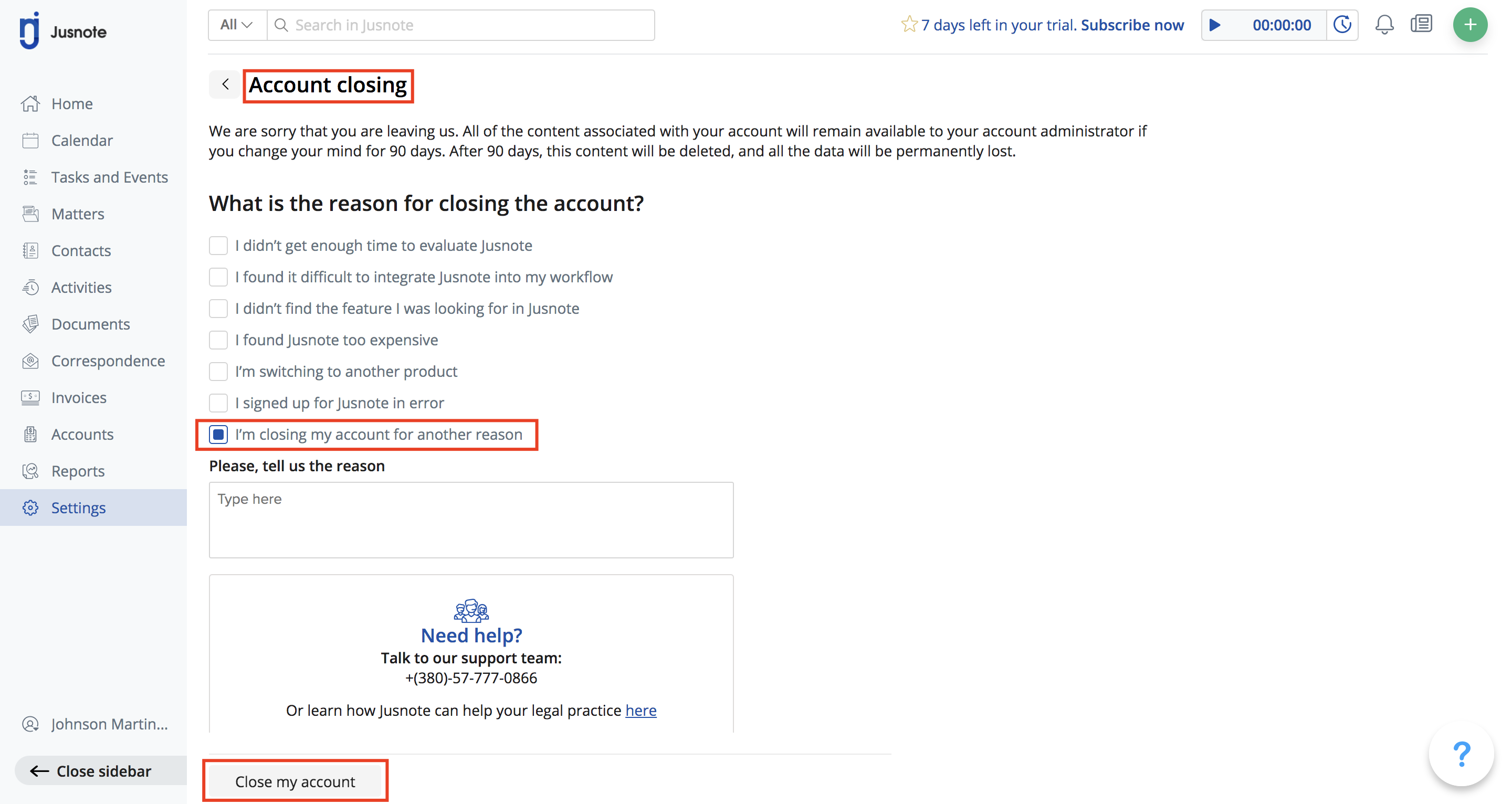 After closing the account, you won't be charged anymore however you have the responsibility for all the payments that were made for the current billing period. Learn more about
Terms of Service
of Jusnote.
Related Articles

Setting up the account in Jusnote

In the Settings section, you can find a lot of parameters that you can set up for your law firm, as well as turn on or turn off different features. The administrator of the account has the access to all the settings while the User can have various ...

First 5 steps to start using Jusnote

To start using Junsote, you need to go through these 5 simple steps. Step 1. Login Visit jusnote.com and tap on "Try for free" in the upper right corner. If you already have an account in Jusnote, just tap on Login and enter your credentials. Step ...

Changing of the account's Subscriber and Administrator in Jusnote

The account is the record in the system about the Subscriber and the Administrator ("system's administrator"). The Subscriber is the person (as a rule, a company, or the Advocates union) that purchases the software and services ("Service") of ...

Setting up the Account

The "Settings" section in Jusnote has many options that you can configure or enable/disable. The account administrator has full privileges, while the system user has limited access to the "Settings" section. For more information on roles and ...

How to invite team members to Jusnote?

​ The Administrator can invite employees to use Jusnote collaboratively. To invite a person (an employee or a lawyer to work on a certain legal case) the administrator needs to go to the "Settings" section in the left sidebar of Jusnote and tap on ...