How to change the language in Jusnote
Jusnote allows users to change the language of the system. Now it has English, Russian and Ukrainian languages.
To change the language of the interface, tap on your profile icon in the left low corner of the screen.

In the opened small pop-up window, select the Profile button, and in your profile card tap on
Edit
.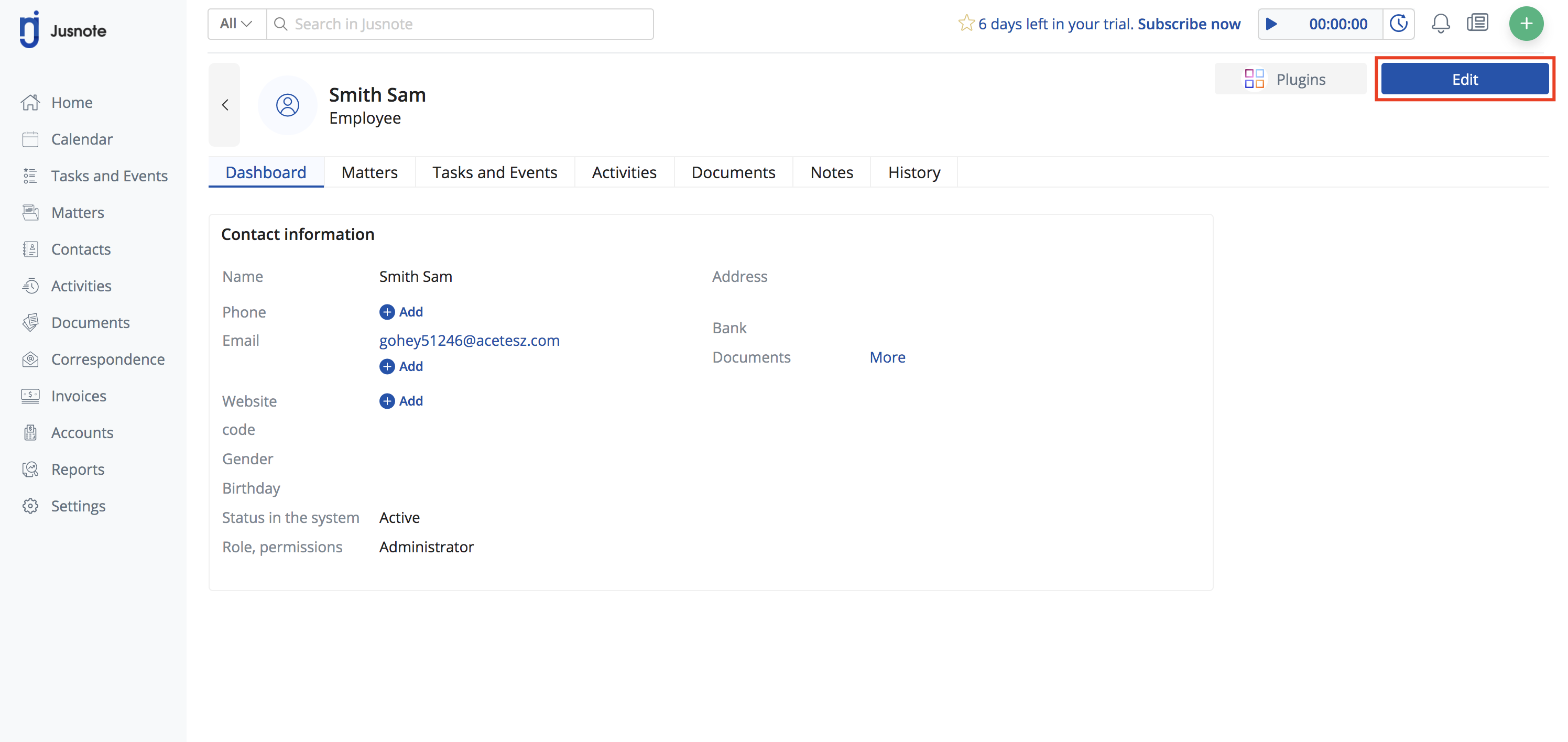 The system will open the Settings page, where you can change the language of the interface. On the right side, you will see the Language button. Tap on it and then select the desired language.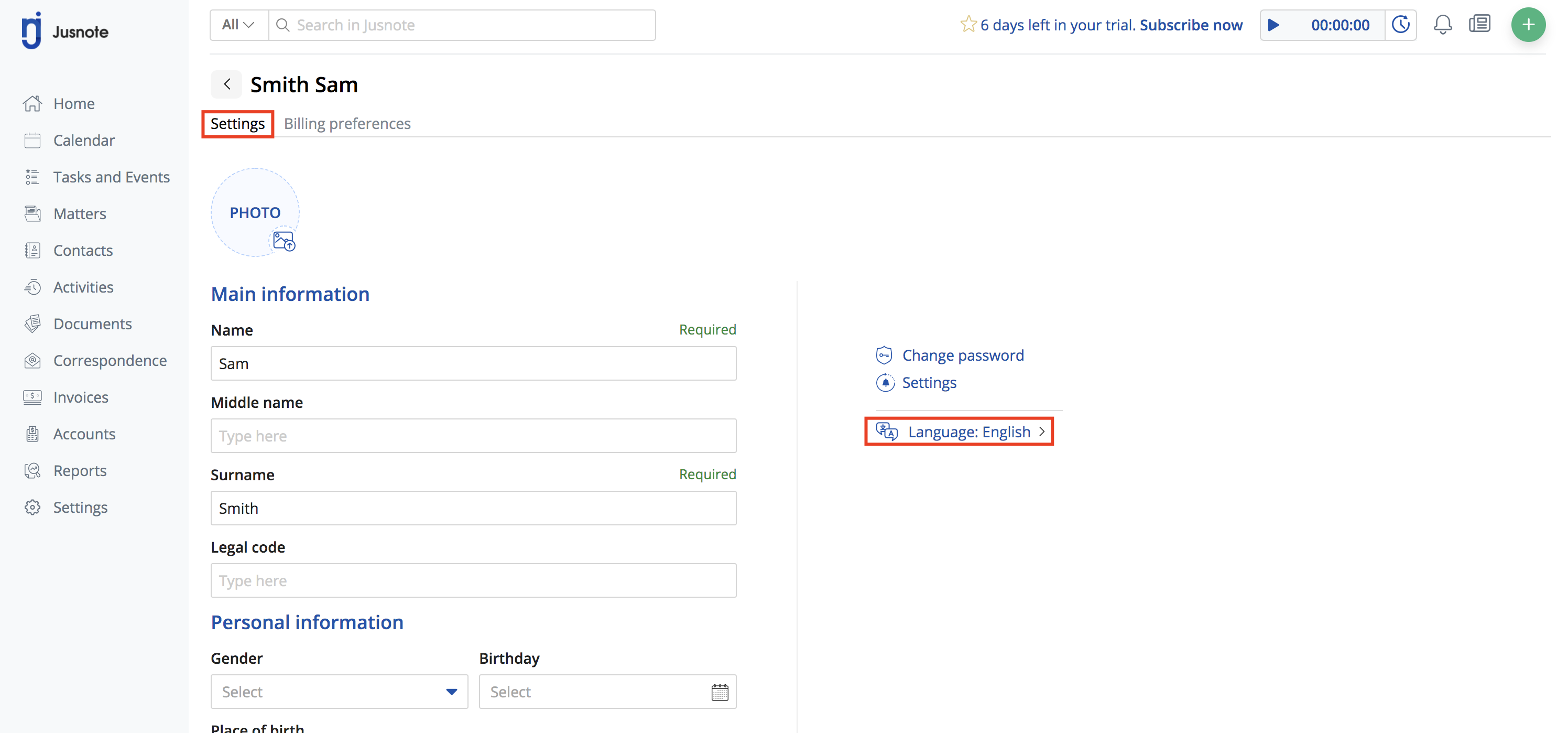 Related Articles

How to invite team members to Jusnote?

​ The Administrator can invite employees to use Jusnote collaboratively. To invite a person (an employee or a lawyer to work on a certain legal case) the administrator needs to go to the "Settings" section in the left sidebar of Jusnote and tap on ...

Setting up the account in Jusnote

In the Settings section, you can find a lot of parameters that you can set up for your law firm, as well as turn on or turn off different features. The administrator of the account has the access to all the settings while the User can have various ...

Changing of the account's Subscriber and Administrator in Jusnote

The account is the record in the system about the Subscriber and the Administrator ("system's administrator"). The Subscriber is the person (as a rule, a company, or the Advocates union) that purchases the software and services ("Service") of ...

How to define roles and permissions of users in Jusnote

​ Jusnote has two types of users: Administrators and Users. The Administrator is an individual designated by Subscriber as a main administrative contact to deal with any issues related to the Service. The administrator can change the subscription ...

First 5 steps to start using Jusnote

To start using Junsote, you need to go through these 5 simple steps. Step 1. Login Visit jusnote.com and tap on "Try for free" in the upper right corner. If you already have an account in Jusnote, just tap on Login and enter your credentials. Step ...