How do I find my product serial number?
Before you call the manufacturer you'll need the serial number of the product.
This is something that is usually found on the product itself. For example, on washing machines and fridge freezers it's usually found on the inside of the door.
If you're struggling though, your product manual will tell you whereabouts on the appliance it is.
What does the serial number look like?

Look for a sticker with some product information on it. The serial number is usually after something like S/N, Serial No.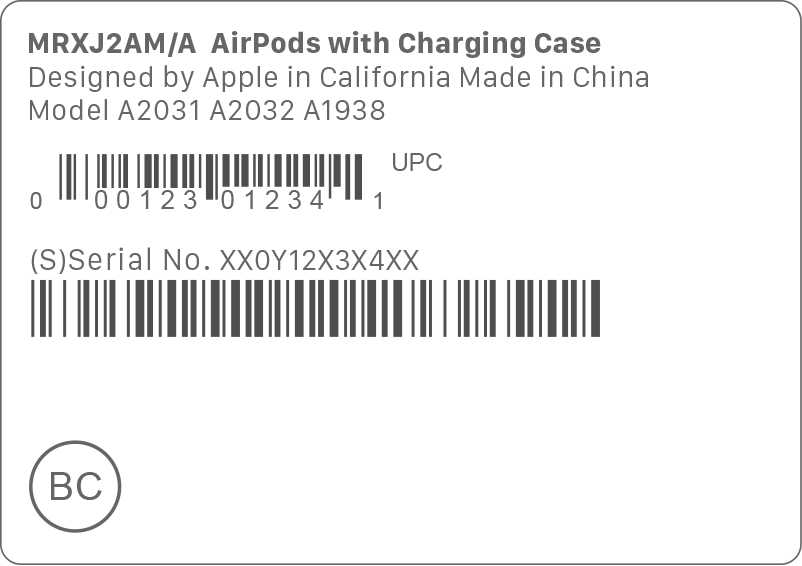 An example of a serial number
Related Articles

My product isn't working – what do I do?

We want to make sure that no matter what you buy from us, you enjoy it. We'll do whatever we can to help if your product is faulty. First things first, you should have a look through your product manual for any troubleshooting tips. Didn't find what ...

My product arrived damaged — what do I do?

We're really sorry to hear that your item has arrived damaged. Send a photo of the damage to our team at help@electrocity.ie and include your order number in the subject line. Once you have sent this to us, you can wait for a response or get in touch ...

How do I arrange an engineer to look at my product?

My product is under warranty If your product is under warranty and you want an engineer to come and look at a fault with your product, just call the manufacturer directly. While it's best to contact the manufacturer first, if you'd rather not, you ...

Manufacturer Contact Details

Need help with your product? Find the contact details for the manufacturer below. You can scroll side-to-side to view more info. Online Help Email Phone Aarke https://www.aarke.com/support Acer https://store.acer.com/en-ie/ 01 437 8367 Adamo ...