Broken Walls

This tutorial is to teach how to make walls have a broken down, rubble hewn appearance. Lets get started!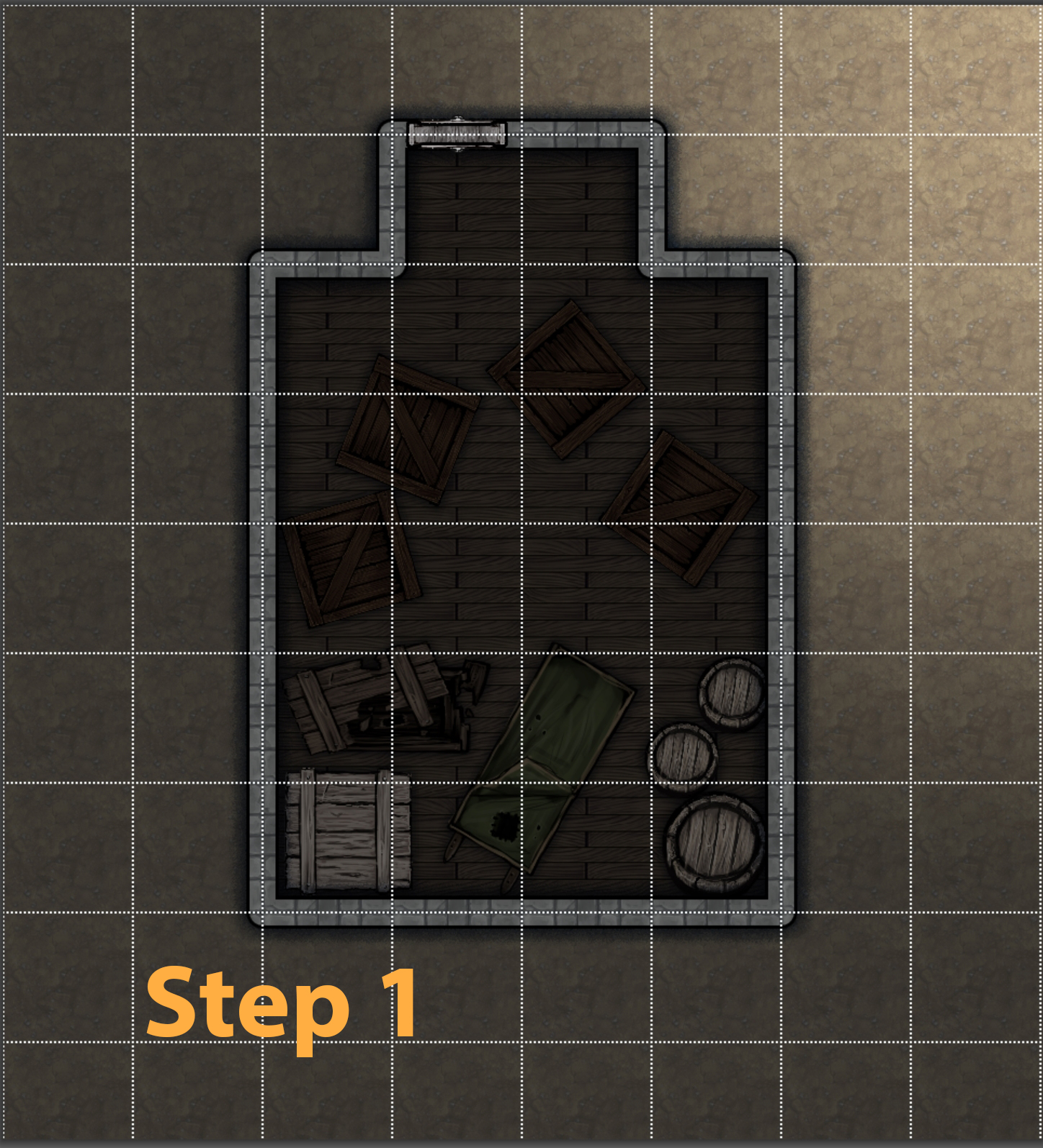 Step 1. Make your room! Decorate the interior now or save it for later. What's important now is setting up your room's look, a primary light source if any, and knowing which walls to break down beforehand.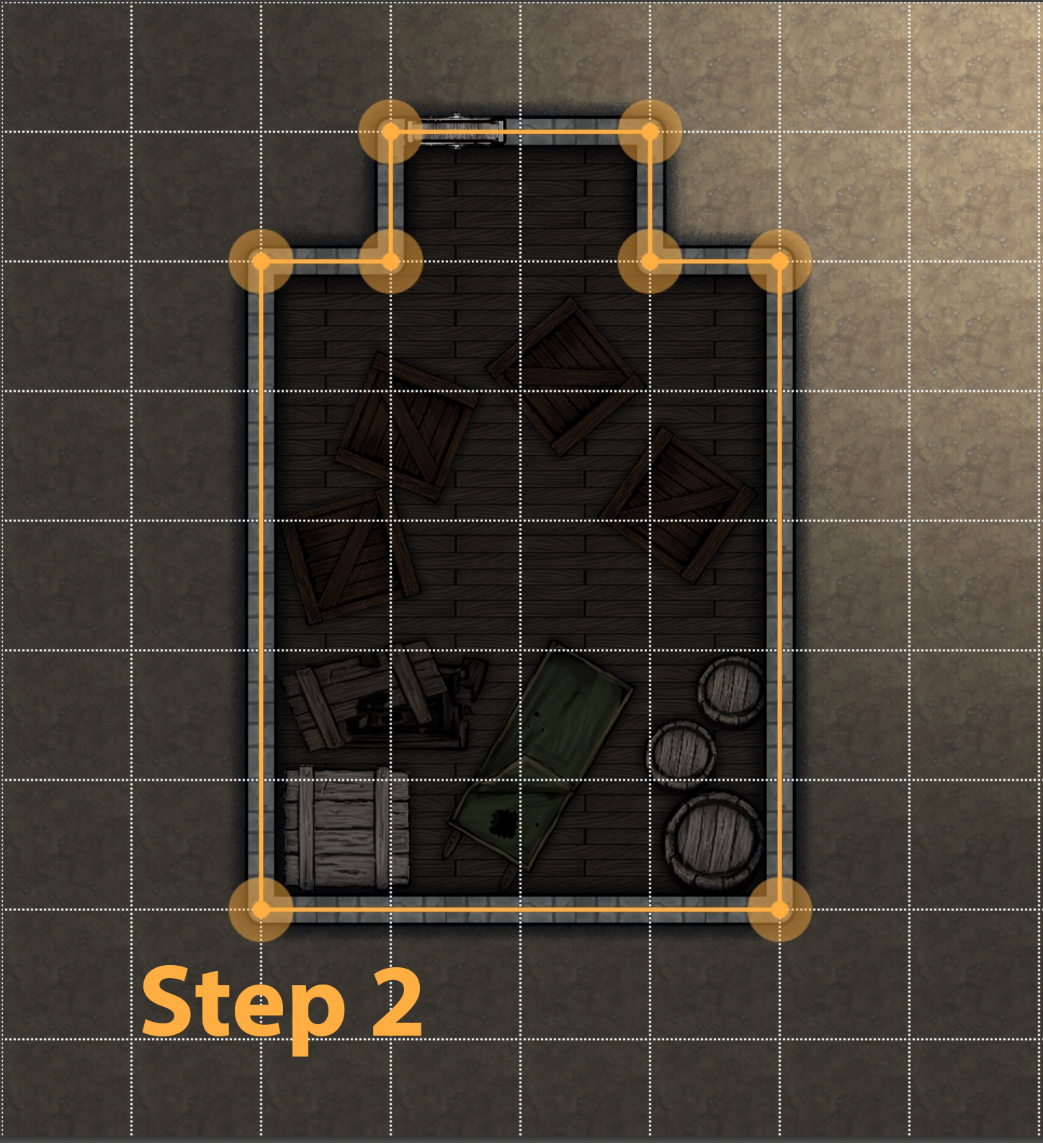 Step 2. Select your walls with the selection tool! You'll be selecting wall segments repeatedly in the next few steps, so make sure you're familiar with selecting wall segments.

When you select a wall segment with the selection tool, the Wall Segment panel will pop up. This will be important!

Step 3. Using the Split Wall button, split apart sections of the walls you want to break down. Make sure to do plenty, that way you can have multiple sections torn down!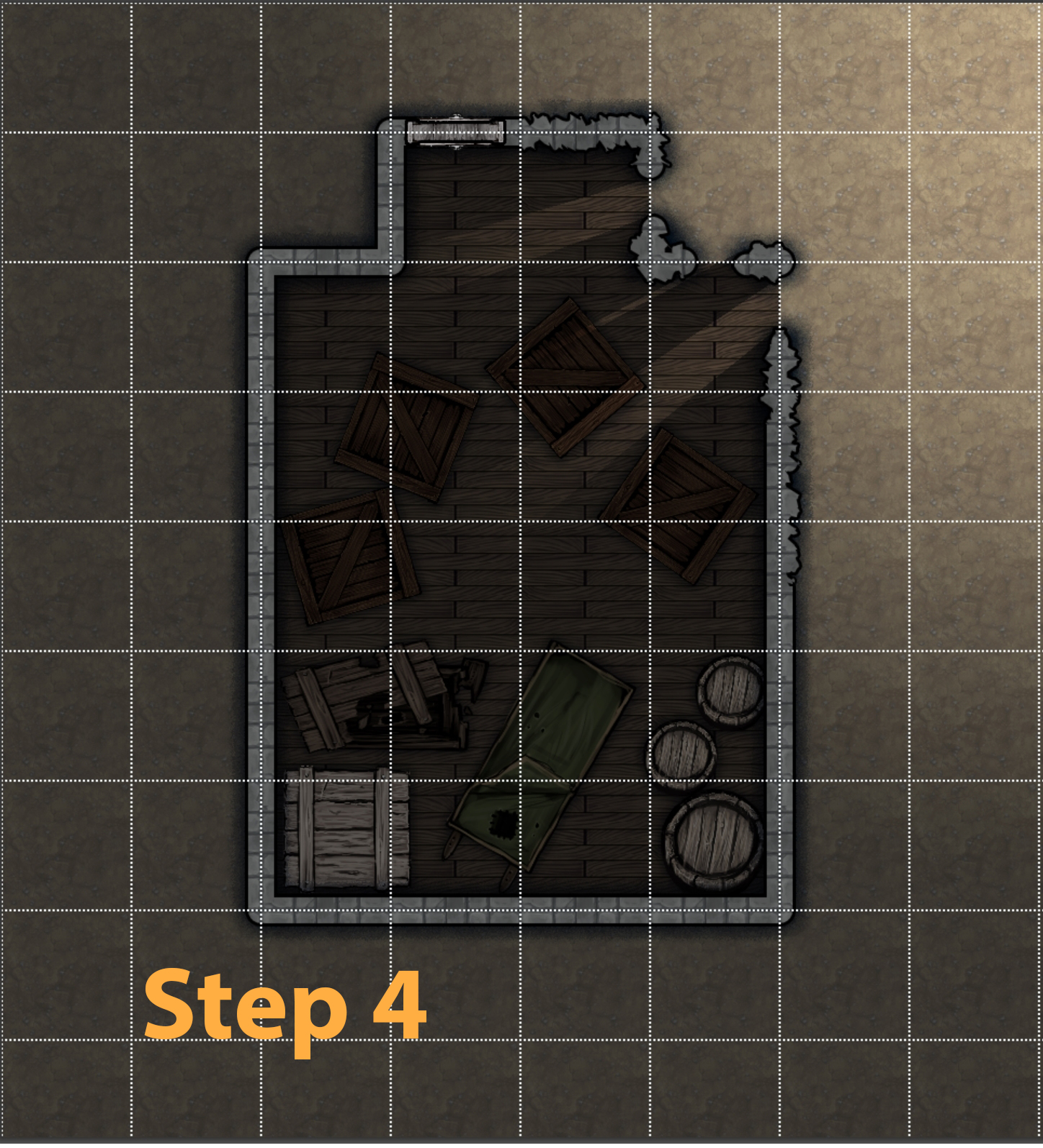 Step 4. Select portions of the split wall segments and set them to Hidden using the Wall Segment panel.

For added effect, select remaining wall segments and set the cave toggles to on to create a rougher look!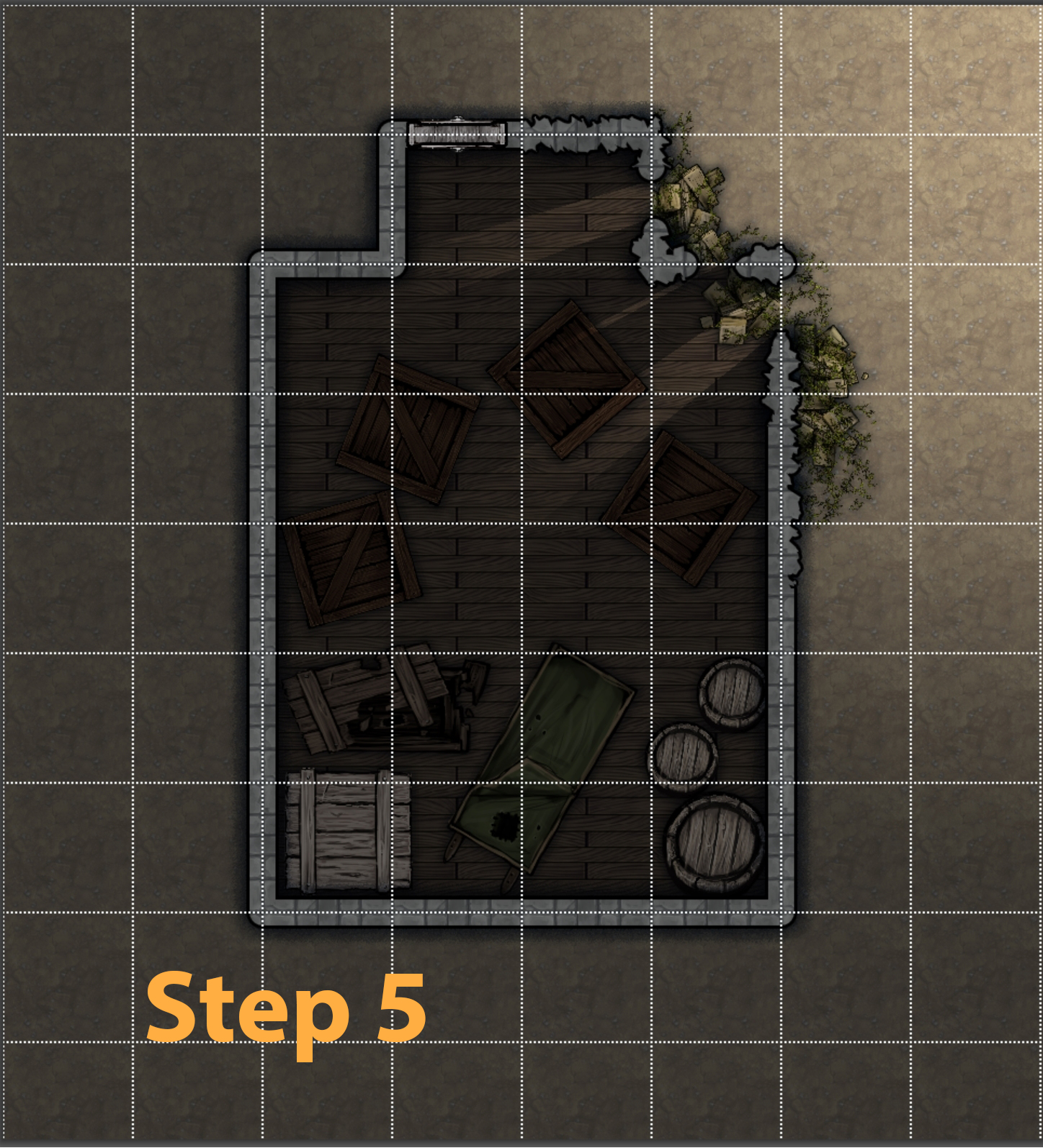 Step 5. This is step is optional. Add rubble as decoration! Unless a wizard disintegrated portions of the wall, sections of the wall would most likely be on the ground.

Just use the prop tool!