Access to CrossControl documentation
This article gives the user information on how to find the CrossControl related
product documentation.
There are two ways on how to reach the Product information are presented.
Use link
The following link will direct you to the
CrossControl Support


Use URL in web browser
Write the following URL in your web browser:
support.crosscontrol.com

You will now be directed to the CrossControl support site.

Click on the "Product information" link at the top.

The following view appears and all CrossControl related products could be found
in the menu to the left.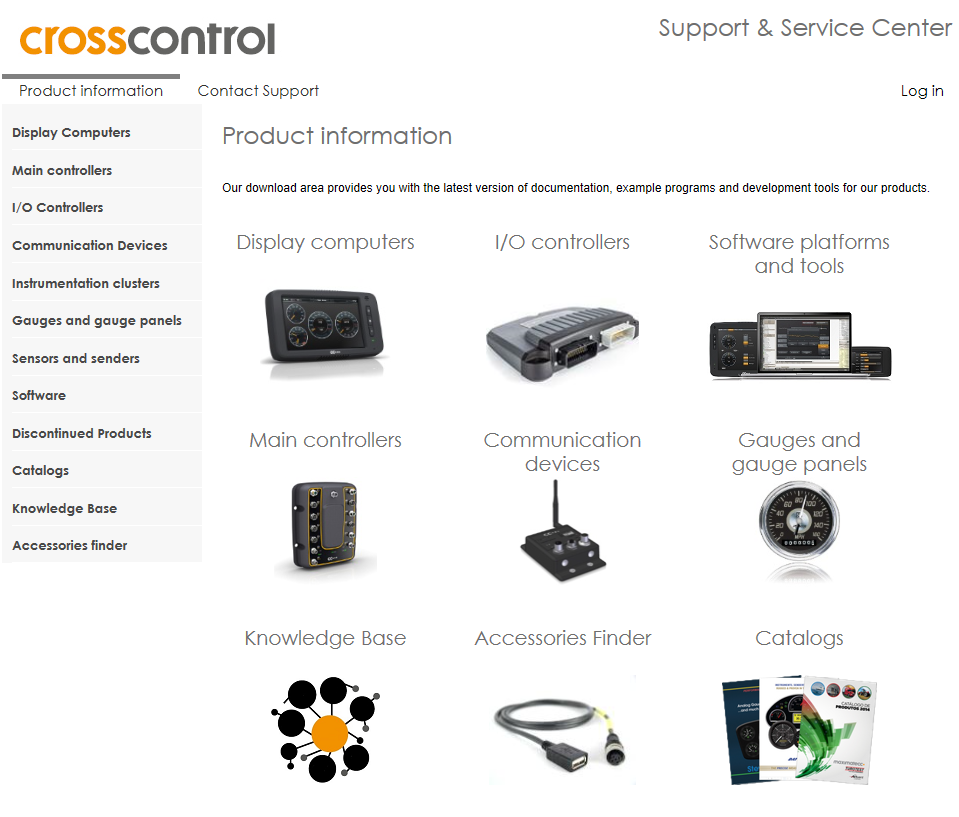 All documentation will be available by just accessing the product information pages,
but if you need to get access to downloads and specific product files, then you need
to create a account and register on the CrossControl support site.


Related Articles

I can't sign in to my account

Create your account First, you need to create an account. To do this, select "Sign In" and "Sign Up". After filling in the information for your account, you will be able to log in again. If you create your new account using the email address you ...