To view your marked work from a task,
go to your course and click "Mark Book"

You will see a list of tasks, dates and scores:

The scores you see in the boxes are your % of correct answers for that task.

Your average for all tasks taken will show at the bottom of the page.

If you have a task with feedback from your teacher, a speech bubble will show:


To view the feedback, click on the speech bubble. You will see the question in read only mode.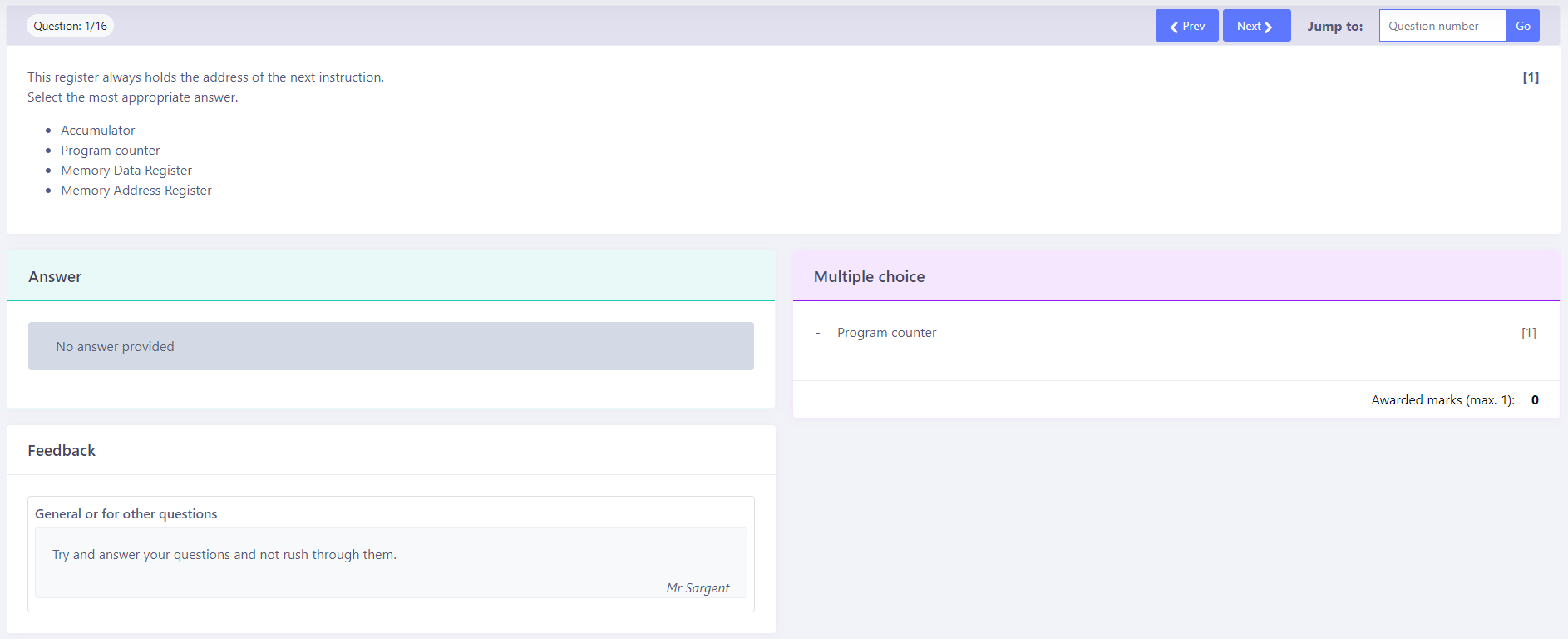 To view any previous tasks, click the task name.


Your answers will be shown in read only mode.