To create a new task log into your teacher account.
Once logged in navigate to the course you wish to set a new task for.
Select the class, and click "Tasks" from the navigation menu:

Click on "New Task" to get started.

There is a 7 step wizard to guide you through setting a new task up.

1. Create - This is where you will give your task a name, you can add a note to your task if you wish.
You can also add a tag your task.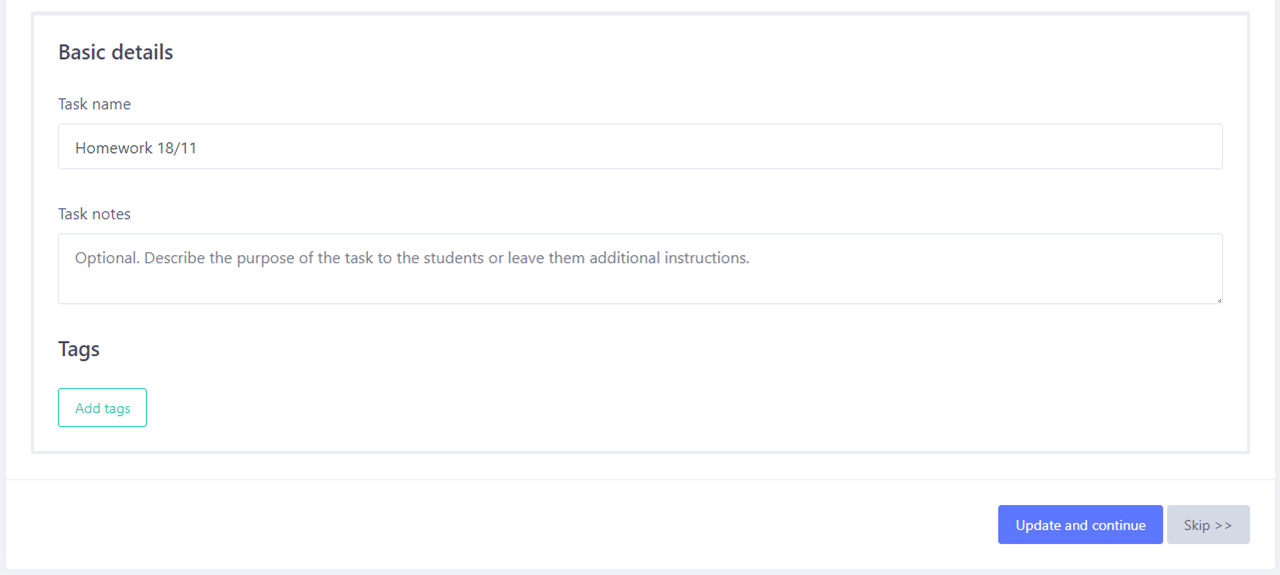 Adding a Tag:

Click the Add tags button.

You can use the predefined options:

End of Topic Test, Homework, Mock Exam, Practice Questions, Starter.

Or type your own in and press "+".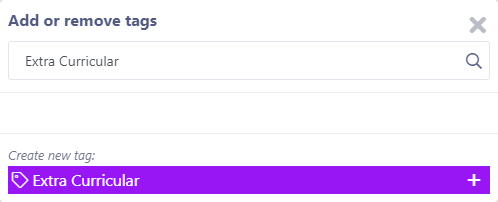 2. Topics - This is where you set specific topics for your task.

To toggle topics, click the tick box.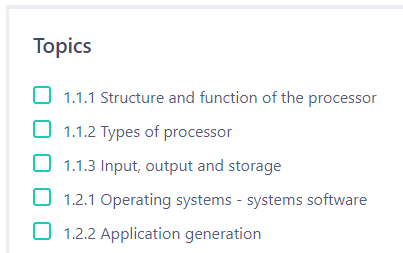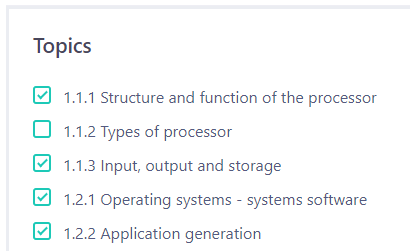 3. Experience - This is where you can set different types of questions

As you add different question types, a pie graph will show the split of questions you have chosen and the estimated time to complete.


Once you are happy with your selection click "save and continue"

4. Questions - The system will then pick questions based on your selections.

You can change specific questions by clicking "Change"

You can change the whole selection by clicking "Generate new questions"
You can view the full question by clicking the eye icon



If you are happy, click "Next"
5. Shedule - There are different scheduling types:


No deadline for submission - The student must submit the task when they are finished

Allow late submissions - Students can continue working until they submit their work.

Other scheduling types will be available late November.

If allow late submissions is selected you are able to track overdue tasks
You can set task availability by using the date picker.


This will enable you to set a date, present or in the future, for your task.


If allow late submissions is selected you can also choose a deadline for your task.


6. Finalise - This will give you an overview of your choices from steps 1-5. When you are happy click "finish".


You can go back and make changes to your task before clicking finish.
7. Students - This is where you can set your task to specific students.

If you want to assign specific students to a task you can do so from this screen by using the tick box.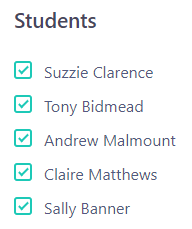 The final step is to click "Assign task".

This creates the task. It will now be visible in the students dashboard.