Help! I've broken my laptop screen!

That's something we hear a lot. When we get a call from a customer about a broken screen, one of the first questions we ask (after establishing the make and model) is whether the
LCD
, the
glass
or the
Digitizer
is broken.
Bear with us, we'll explain what each of those mean in a second.
If you've got a more modern laptop (or a macbook) your laptop will likely have 2 layers of screen. Older or lower end laptops will only have an LCD, so no need to worry about the rest of the jargon there.

If you have a touch screen, you will have an LCD, which is the part that actually displays the picture, and a Digitizer, which is the part that reads the signal from the touch and transports it back to the processing unit, telling the computer what you just touched and how to respond. The Digitizer is made from a thin layer of plastic and is often quite expensive to replace, more so than the actual LCD.

If you do not have a touch screen, you may still have 2 layers, the LCD again, and a glass panel which sits on top of that. Generally, the glass panel has 2 purposes: Aesthetic (it looks fancy) and to protect the LCD from scratches and dust damage without sacrificing clarity and performance. Glass panels are usually not particularly expensive to replace and can be done fairly easily as they are stuck on with adhesive.

What does each break look like?
If your LCD is broken, you will likely have black spots and lines across your display, sort of like this: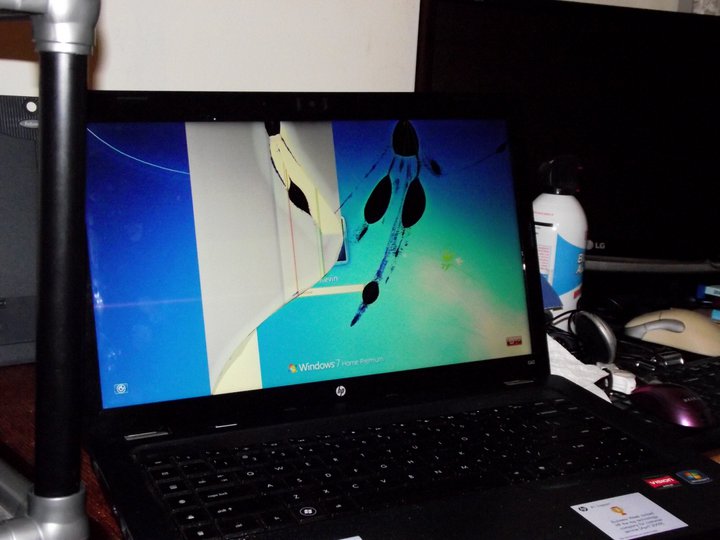 If your Digitizer is broken, it will look more like normal smashed glass. More often than not, when we get broken Digitizers in, there is also damage to the LCD.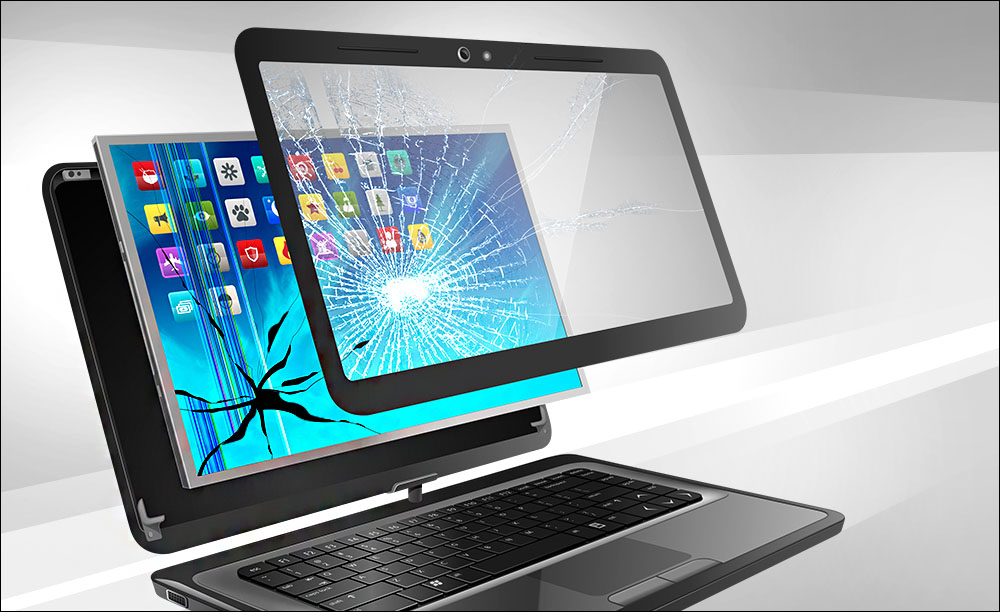 If your Glass is smashed, it will look like just that. Here is a picture of a MacBook with smashed glass.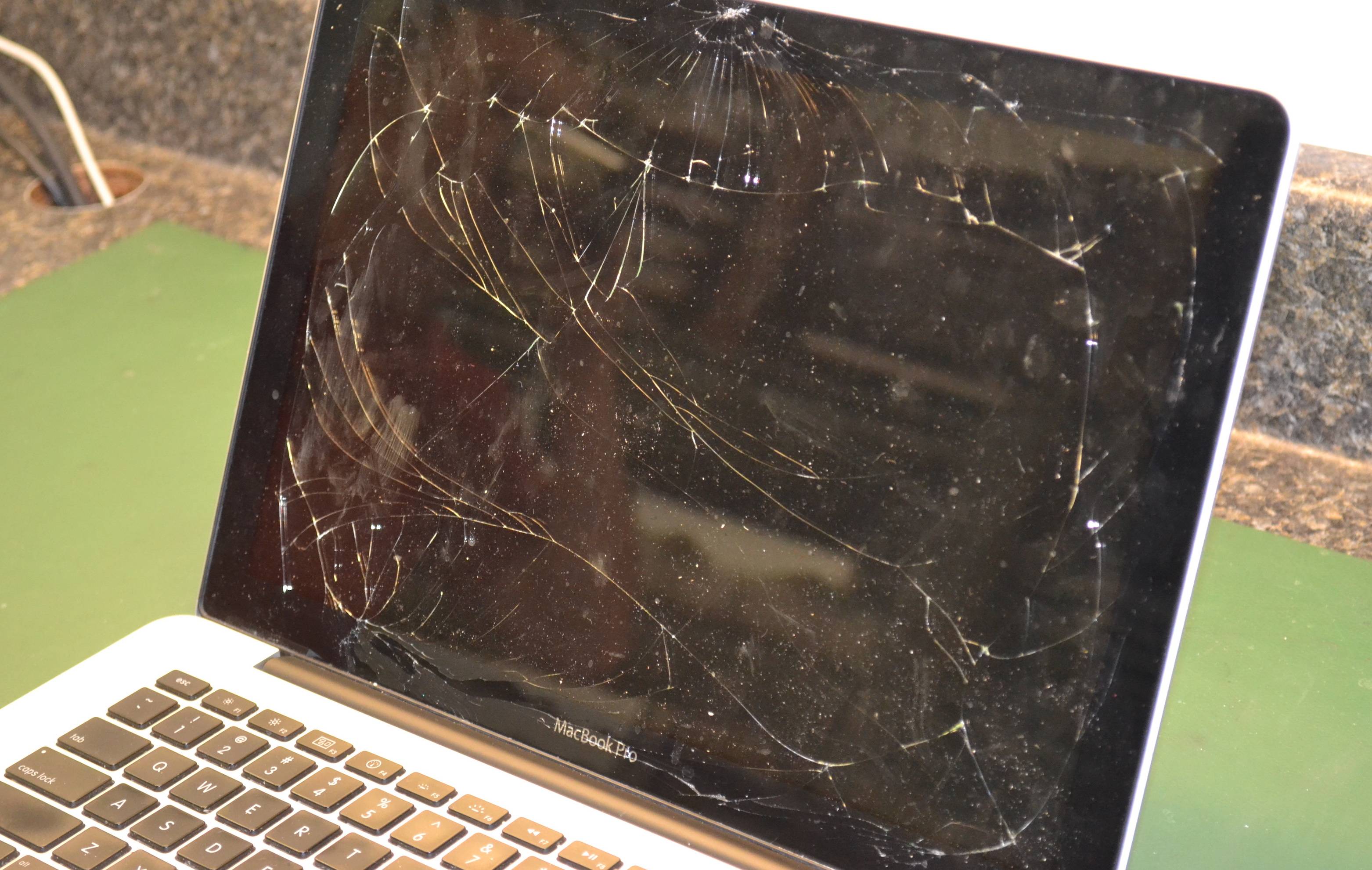 In all of these cases, the best thing to do is bring it in to us so that we can replace the broken part. We will only ever use genuine or OEM (original equipment manufacturer) parts on your laptop. This is often a little more expensive than other parts, but that way we can guarantee the quality of the parts. We also provide a 1 years warranty on all of the hardware that we fit.

If you have a laptop with a broken screen, get in touch via the help centre, our live chat function (during business hours) or via phone on 01962 398 011.